My little cousins who live in the east end of
Ottawa
made a very enticing offer to me. They said if I went trick-or-treating with them this Tuesday that they would share their candy with me! What a score, and I did not ask them to include me on this venture and share the spoils, it was a spontaneous offer on their part. My elder cousin used to live in
Ottawa
and go with them, so I was assured that I am simply carrying on the annual tradition.
Also, the costume is optional, so I'm going to opt not to dress up. I don't think I was ever huge on the costuming; I didn't like putting the effort into it. Also I only like to move things hundreds of miles if I'm going to have actually a use for them throughout the year. This means I don't have stuff laying around ready to be costume material, and I also am not crazy about spending money on it.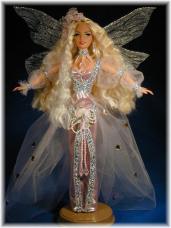 Maybe as a child I was way more into it, which would make sense especially in the normal sociological perspective. I remember dressing up as a fairy princess – I was super creative. Although in grade 7 (yes, I went trick-or-treating with my friends in grade 7) I went as a bunch of grapes. I tied a whole bunch of purple balloons to a purple knit sweater, it was the best costume I ever had.
Apparently the Chinese Embassy is THE place to go on Halloween here. My roommate was told by his roommate (really reliable information, you see) that they give out techno toys there. One year they allegedly gave out Discmans and other years mp3 players and digital cameras. I'm sure we're not talking quality here, but still, free electronics is cool. So my roommate will test out this information this year and then I'll decide whether or not I believe this urban legend.
There, a non-melty non-nostalgic post. Better?